Internal Communication in Workplace: 10 Ways to Improve
It's pretty obvious how internal communication in workplace is crucial in shaping the success of an organization. While poor communication can jeopardize an organization's operations, the quality of business communication can say a lot about the organization itself.
Information overload leads to eventual employee disengagement
One of the greatest dilemmas in today's tech-powered, always-accessible workplaces, are the employees who are drowning in information. Yet only 40% of employees know what their organization's vision, mission and values are. HR leaders are deploying countless surveys, consultants, reward schemes and other programmes in order to boost employee engagement. Needless to say, engaged employees are more loyal, productive and committed to the organization they work for. For example, companies with engaged employees outperform those without by up to 202% and they also have an average 3-year revenue growth 2.3 times greater than companies whose employees were only engaged at an average level.
How communication fits into business strategies?
Organizations can improve their employee engagement by multiple folds –
Improving internal communication in workplace
Clarifying to the employees what is asked of them and how their work fits in the larger scheme of things that the organization is aiming to achieve
We believe that this simplification of "what is asked of me and how it fits into the larger scheme of things at my organization" is effectively achieved by preparing the employees better for their required jobs with the help of improved onboarding, on-demand knowledge, training, and business communication.
Clear and consistent messaging sets the right tone for the organization's work culture
Top quality internal communication in workplace requires a clear, consistent message with the appropriate level of information. It not only provides purpose and direction but also shapes the work culture of the entire organization. Organizations must also use the right set of tools in order to set the right communication to the employees. A printed memo could have worked a few decades ago, but today organizations must communicate to many generations of employees at once – many of them have become used to the instant feedback and fun elements of social media in their personal lives.
10 ways to improve your internal communication in workplace
Mobile support
The smartphone in the employees' pockets has opened an enormous possibility for organizations to engage and communicate with employees. A crisis situation message that requires the attention of the entire organization can be sent directly to the employees' mobile and receive an acknowledgment in real-time that they have read and understood it.
2. Collaboration among peers

Learning and collaborating together with peers reinforces the message unlike anything else. A business communication platform must enable collaboration on topics that are key to your organization's success. A powerful digital workplace is the need of the hour.
3. Employees as content authors
Invite and connect to the active employees to create content. The employees on the same level relate better to content published by peers. This improves overall engagement.
4. Connecting the disconnected ones
With so much of work being done remotely or on-the-field, it is extremely important that the internal communication in workplace connects the disconnected employees by creating an active and engaging virtual community.
5. Video, video and more video
Content consumption and comprehension are multiple times better with video than with just text. Videos such as employee testimonial, product explainer videos, CEO's or team leader's message to their team members can be powerfully used in improving business communication. The key here is to not go overboard with the quality of the video. User-produced videos on their smartphones give the more human touch to the message.
6. Community vs. individual

The business communication must have both tailored content at the individual level and the content for community-based consumption. The content for the community- engages the employees by encouraging collaboration among them. The personalized content to each employee, on the other hand, provides them the message that is on-time and topical to their need.
7. Powerful knowledge base
Finding the right content at the right time increases employee productivity. Internal communication should also let the employees to actively build the organization's knowledge base. One of the most powerful ways of doing this is by enabling community-based dynamic questions and answers. Employees learn by asking questions and finding answers to questions that have already been asked in the past – removing repetitive questions.
8. Gamification
Organizations are using a leaderboard, points, badges, and stickers in internal communication to not only reward but also create a healthy competition among employees. Rewarding the employees for actively contributing new content or solving issues that have been raised by their peers increasing employee engagement.
9. Newsletters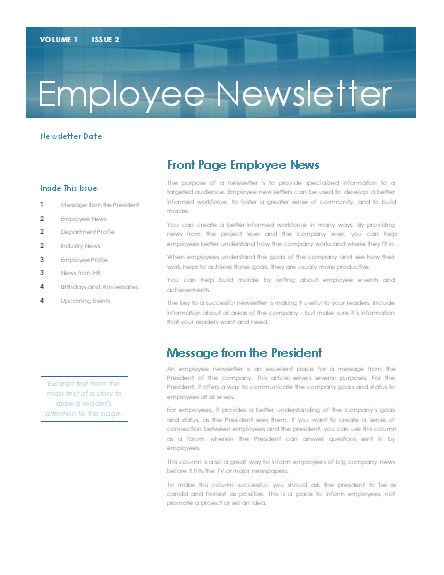 Let's accept this – everyone is super busy at work always, hence it's difficult to keep a tab on what's happening in the organization. An internal newsletter is an excellent medium to keep the employees well informed about any kind of business developments, new client acquisitions, online training updates and so on.
10. Work retreat
Effective internal communication in workplace can only occur when employees get to know each other well. This can be done by organizing company outings and work retreats. A company outing where no business conversation is done but employees have real fun by participating in team-building exercises and fun-filled employee engagement activities.
To conclude…
We believe that today's internal communication in workplace must break away from the age-old intranet style communication and capitalize on the power of community and society. Get in touch with us to learn more about how our customers have benefitted by combining internal communication, knowledge hub, and online training in one simplified solution.